Music
Music Producer and Executive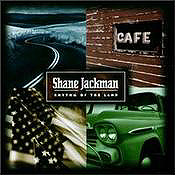 In the music world, Christopher Harding served as the Executive Vice President and General Manager of independent music labels, BWE Music and BWE Classics. In that capacity, he served as Executive Producer on a number of artists' projects including: the former #1 New Age CD
Sketches
by Emmy award-winning composer
Kurt Bestor
;
Homecoming
by virutuoso guitar player
Ken Bonfield
, which reached #5 on the New Age charts; as well as
Circle of Friends
by critically acclaimed singer-songwriter,
John McVey
, which garnered substantial airplay in numerous markets and reached #10 on the Gavin Report Charts; and Americana Music chart-topper
Rhythm of the Land
by road warrior and song poet
Shane Jackman
.
Chris, is also an award-winning songwriter, having won two semi-finalist awards in the American Song Festival and additionally garnering two semi-finalist awards in the Songwriter International Festival. He has also composed numerous scores for documentary films and served as an Artist Representative and Artist Developer for songwriters and musical artists.
Copyright, 1998-2013 - Luminary Entertainment Group, Inc.